Hi friends, In this article, we will know
how to do Remarketing of facebook ad campaign.
I hope you all know about the branding campaign, engagement campaign & Lead generation campaign on Facebook.
Facebook remarketing is almost the same as Google Ads Remarketing where Google shows your ad on different websites here facebooks run your ads on Facebook users only who have visited your website earlier. Previous website visitors also called as the custom audience.
Before we start the Facebook remarketing we have to understand Facebook Pixel first.
Facebook pixel is code that we put on a website. It helps you track conversions from Facebook ads, optimize ads based on collected data, build targeted audiences for future ads, and remarket to qualified leads.
To Generate facebook Pixel we have to go on facebook ads manager

I have already Generated my pixel code & implemented on my website. You can put it on the header file of the WordPress website.
when you will implement pixel code, Pixel will Provide you analytics report & will start tracking users who visited your website after implementation of pixel code. 
Facebook Pixel will also Give you knowledge which internet source is providing you which traffic on your website.
The best feature of the facebook Pixel is that it will also provide you which traffic & source information even when you are not running any campaign.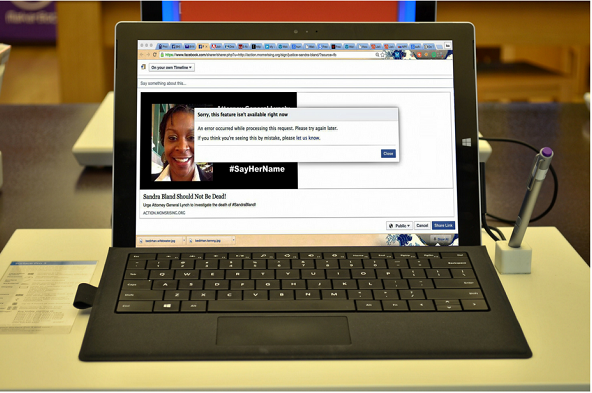 To start the Remarketing campaign we must know about the custom audience. In Facebook Remarketing we use 3 types of audiences.
1.Saved Audience
2.Custom Audience
3. Lookalike Audience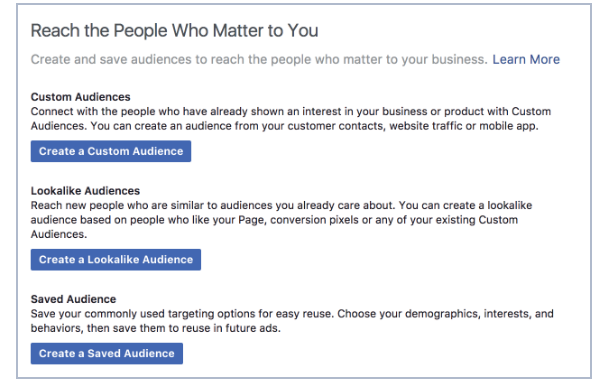 Now we will understand one by one
1. Saved audience: when we run any Facebook campaign, Facebook asks us to target people on the basis of their interest, demography & profile .when you save this audience, you can use these targeted people again for your next campaign.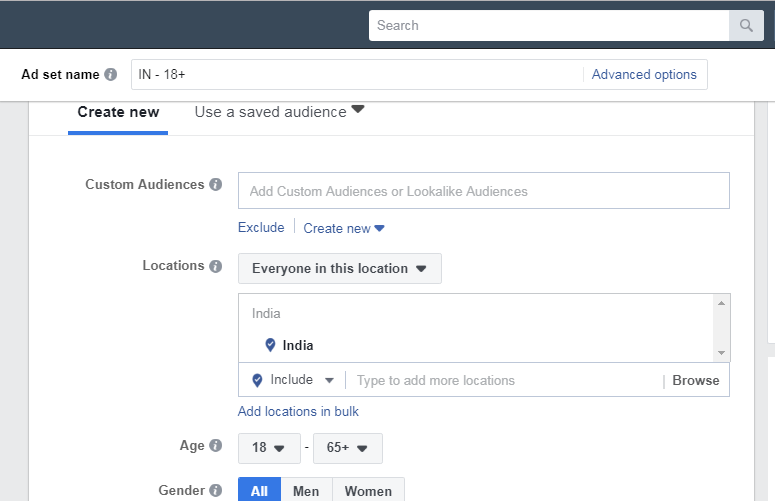 when we start the next campaign from  same account Facebook will give us option to choose from a saved audience. like this 
with this help, you can target people who have already targeted by an earlier campaign.
Custom audience: the Custom audience is a list of customers or visitor that you create by your existing numbers or people who have already reached your website or mobile App. you can target ads to the audience you've created on Facebook, Instagram, and audience network.
To creat custom audience we have to audience section of the Ads Manager.

then we will on click create audience option
Now choose custom audience from the drop-down menu then you will find the options like this :
If you have either Mobile numbers data or email id data & If the users log in their Facebook account with your data numbers Or email ids then Facebook has the ability to show your ads on given mobile or desktop on which they log in their account.
This is the best practice to target the exact audience & Facebook ads have this ability But here one point should be noted you must have at least 1000 numbers or email id s to run this campaign.
If you have sufficient data then this custom audience will give you amazing results.
now second option to create the custom audience is target past website visitors.we can alos target users who ahve vistited our website in last 30  ,60 or 180 days as per our requirement .when you will click on website visitor option you will find like this .
We can create an audience as per our need of the campaign .we should name this created audience .next time when we will create any campaign you will find custom audience option like this.
this is how you can run remarketing campaign in facebook marketing.
Because we must have knowledge about Lookalike campaign so I will explain it also.
Lookalike audience:
lookalike audience is a set of the audience who are likely to be interested in your product or services. The ads manager will target your ad to the people who have similarities with your existing set of audiences.
Lookalike audiences can be used to support any business objective.
We can create Lookalike audience with the following steps.
click to the lookalike option near to custom audience tab. You will find an option like this.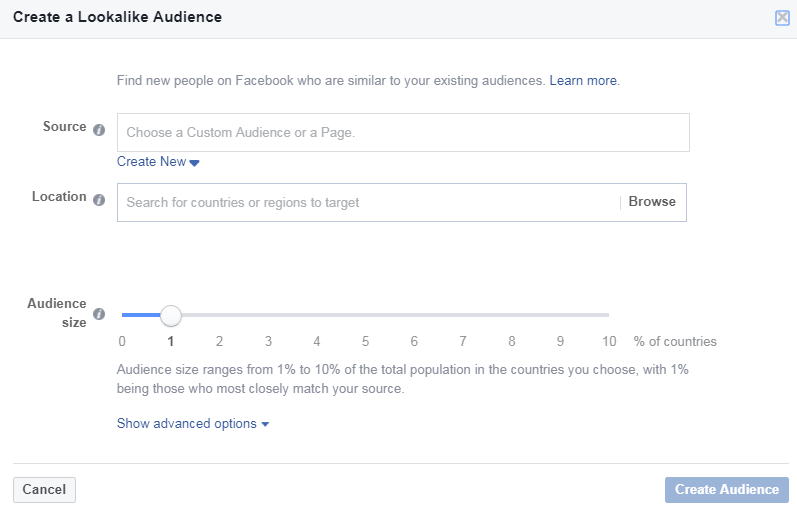 We will have to provide input about our source where it can generate look like an option. It  can be
1.based on app
2.facebook Pixels
or any Facebook page
Now the second option selects the country where from we want to create Lookalike audience. We can also decide size of the audience .
And in the last, we will create a Lookalike audience to multiply our reach & goal objective.
Now you can run our campaign with Lookalike audience.
I hope you read my full article & now you would be very clear about
1.facebook pixels
2.facebook audiences
3. facebook remarketing campaigns.
Even then you have some queries about this article you can submit your enquiry .
I will definitely reply you.
again thanks for reading this article.